A Beautiful Venue for Local Weddings, Receptions, & More

Perfect for Events in the Martinsburg, PA, Area!
Hosting Weddings, Receptions, & Other Special Events
The Village Green offers spacious venues with gorgeous mountain views for weddings, receptions, baby showers, and other special events. Give your guests an unforgettable experience by relying on our helpful and experienced event staff. We can take care of everything from decorations, to table linens, to custom menus, flatware, and more. We want your special day to go off without a hitch, and our main goal is the happiness and enjoyment of you and your guests. We offer several package options for weddings to help customize your day.

For more information about renting our venues for weddings, receptions, or other special occasions, contact The Village Green today. We are more than happy to answer your questions: (814) 793-5234.
We Have the Menu You Need
Weddings, receptions, and other special events rely on food and atmosphere to help make them unforgettable. The Village Green offers catering services and decoration rentals for weddings and receptions held in our facilities. Our team of experienced caterers work with you to create a menu that is unique to your tastes and your event's theme. Whether you are looking for a meal of classic comfort foods, or you want something a little classier, our team can create the perfect customized menu for your event. Talk to a member of our staff about our catering services for your next event.
Rent Out the Manor House for a Beautiful Addition to Your Events
Looking for a beautiful, historic backdrop for weddings, receptions, and other memorable events? Look no further than The Manor House at The Village Green. The Manor House is a historic farmhouse built in the late 19th century that serves now as a great place to host weddings, socials, community events, and other special occasions. The house has four bedrooms that are perfect accommodations when your bridal party wants to stay on-site the night before your wedding. For more information about renting The Manor House for your event, give us a call: (814) 793-5238.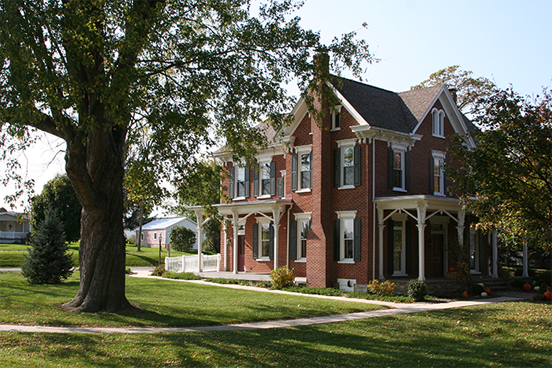 Special event pricing for The Manor House is available to wedding parties who book their reception with
The Village Green!
Have Questions? Contact Us Today!